Do you want 2018 to be a game changing year?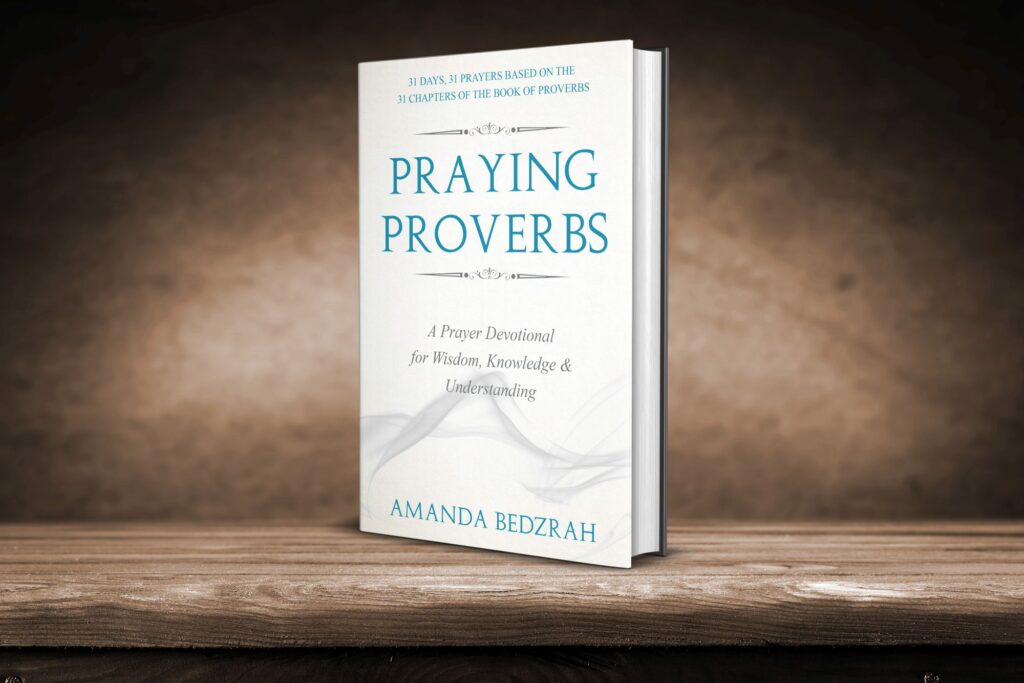 Are you looking for the one thing that can help make that happen?
Then read on, I have something amazing to share with you…
We all make some kind of New Year resolution or the other consciously or unconsciously. We want the next year to be better than the last. Whether it's a healthier lifestyle, or finding a better job, there are things we want to change about our lives, yet half way through the first few months of the year, the resolutions are out the window or maybe it's just me? I doubt it.
But what if there was one new thing you can easily that has the potential to change the course of your life forever? Would that excite you? Have I got your interest? I am so excited myself I can barely contain it –
I HAVE A SPECIAL GIFT FOR YOU!!!!!!!!!!!!!!!!!!!!!
If you know me, you'd know that I am a gift giver. I LOVE GIVING Gifts, and so it is my absolute privilege to be able to give you a gift that holds so much promise for your future.
INTRODUCING – PRAYING PROVERBS (a prayer devotional for wisdom, knowledge and understanding) this is a FREE devotional that is simple yet impactful. Be prepared, it will change your life!
This is not just any devotional, it is a PRAYER DEVOTIONAL that is a combination of the 2 most powerful weapons a Christian can ever have – PRAYERS & GOD'S WORD. It is based on one of the most crucial books in the bible. A book that has everything you need to live a full, purpose driven life.
The book of proverbs should be foundational to our walk of faith. It is the only book in the bible that is dedicated to teaching and giving direct instructions on living a purposeful life. However, we need the blessing and grace of God to not only declare the truth but walk in yet and so we need to PRAY for it, ask God to bless us with wisdom, knowledge and understanding but also the grace to walk in it and apply it in our everyday lives.
This simple prayer devotional provides the unique opportunity to pray and declare scripture over your life and to be blessed with 3 life changing qualities – WISDOM, KNOWLEDGE and UNDERSTANDING. These are three things that will empower you to live a purpose driven life not just in 2018 but for the rest of your life.
How much more would you accomplish in life if you had these 3 things? Take a minute to THINK ABOUT IT. How rich and rewarding would your life be if you could be filled with wisdom daily to make the right decisions and direct you, if you have the knowledge you need to be effective in your everyday life and if you have the understanding to apply it? WOW! I cannot imagine living life any other way.
I am sure you will agree that this is a New Year resolution worth making and keeping. It is designed to be used daily – 31 Days, 31 prayers based on the 31 Chapters of the Book of proverbs. The best part is – Its simple to use and it's COMPLETELY FREE!
Praying Proverbs is the best way to start your new year, there is so much to learn and we are grateful that we serve a God who wants to teach us. Join me and pray proverbs.
To get your free copy or this life-changing gift, 

REGISTER HERE

↓ 

and you will receive it in time for the new year!
Praying Proverbs – 31 Days of Declaring God's Truth.
PRAYING PROVERBS  –  a powerful tool for EVERY CHRISTIAN.